Discover
OUR WILD
Choose your own adventure! Will you fish for monster muskies, or escape to an island yoga retreat?
Pick a category, destination, or one of our featured things to do in Hastings County to get started.
Destinations
Hastings County has 14 uniquely rugged destinations.
Your new happy place might be among these geological playgrounds, lush forests, or charming towns with friendly locals.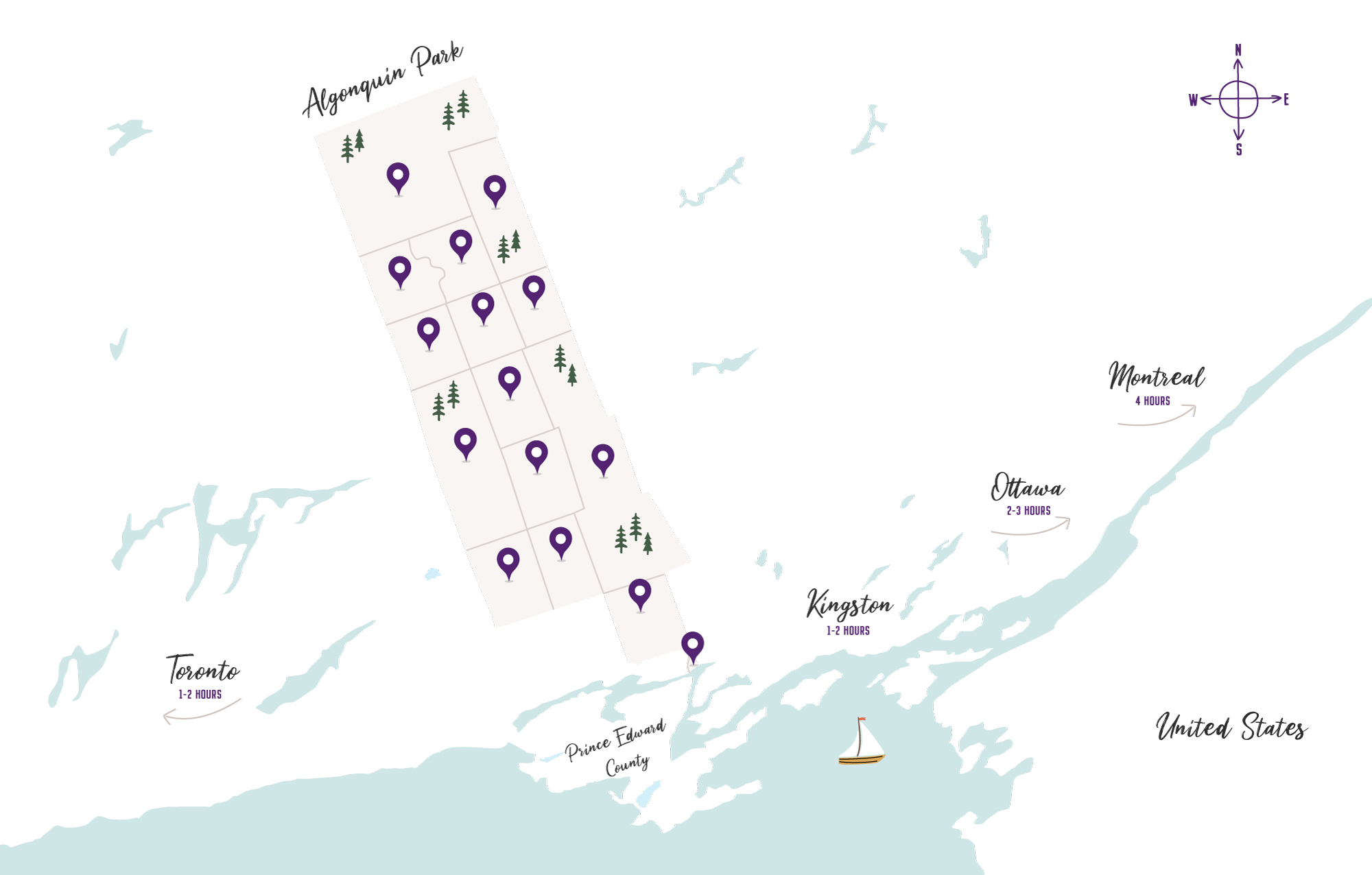 Between Toronto and Ottawa, there's a lush boreal wonderland where you can paddle, hike, rockhound, or grab a bite without all the crowds.
Stretching from Prince Edward County to Algonquin Park, Hastings County is where you can disconnect from the world, but still post to Instagram.