Rockhounding and mineral collecting
Recreational Geology
We are the Mineral Capital of Canada. Rockhounders and collectors take note: 90% of all types of minerals found on Earth are here,
along with breathtaking rock formations and underground caves.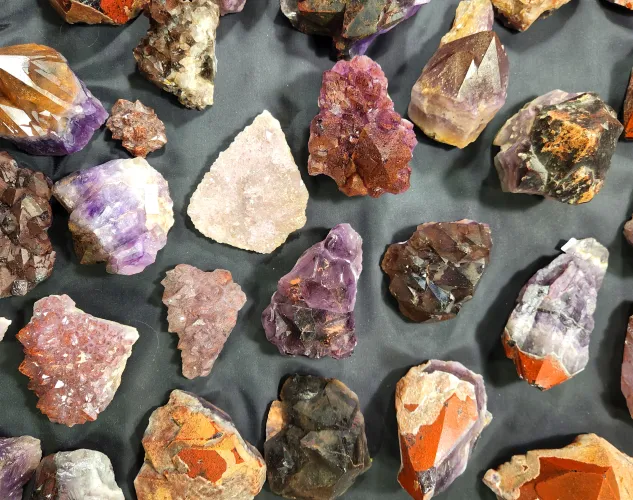 Hidden Gems in
Hastings
Our land is known as a region rich with resources. with almost 90% of earth's minerals located in Bancroft, it's fondly known as the 'mineral capital of Canada.' rockhounding enthusiasts can collect on a field trip, view breathtaking rock formations, explore underground caves, and learn about our extensive mining history.

To view the Bancroft Mineral Museum, click here.

Check out Ontario's Highlands Blog Post to get you started, click here.
The Blog
Hastings Highlights