Emergency Services
The Emergency Services Department has two components:
Hastings-Quinte
Paramedic Services
Resources
Becoming a paramedic at Hastings-Quinte Paramedic Services
Successfully graduate from a certified Ontario College Paramedic Program receiving a minimum of a Primary Care Paramedic diploma or equivalent as deemed by Ministry of Health and Long-Term Care (MOHLTC)
Successfully pass the Ontario A-EMCA certification exam
All potential recruits must complete a pre-employment screening and must successfully complete each stage of the recruitment process
After successfully gaining employment at Hastings-Quinte Paramedic Services, recruits must then complete Base Hospital certification to perform delegated medical acts
In order to become an Advanced Care Paramedic, the paramedic must complete an additional year of study at a certified Ontario College Paramedic Program or equivalent.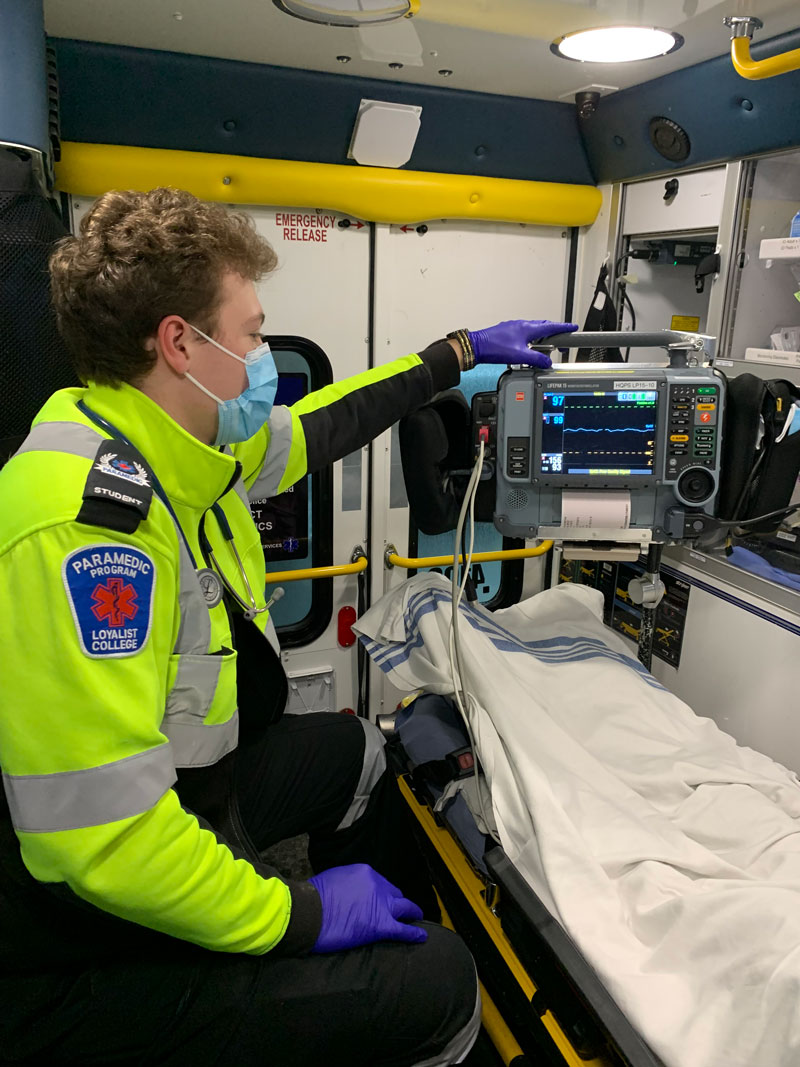 How to apply
There are no application forms to complete. Simply send your resume and cover letter to: careers@hastingscounty.com
Any recommendations or reference letters should be included with your resume, along with copies of relevant certifications and employment prerequisites. Please also indicate whether you are seeking a part-time or full-time work opportunity. Only candidates considered for employment will be contacted.

Requirements for Paramedics with training outside Ontario
Paramedics who have received training from outside Ontario must first obtain their Ontario A-EMCA before being eligible for employment in an Ontario ambulance service. For information on an equivalency process please contact the Ministry of Health.

Recurrent Education
Paramedics participate in continuing education every year through both our service training and the Regional Paramedic Program for Eastern Ontario.

HQPS Community Paramedics are a highly skilled group practicing non-emergency patient care outside of traditional emergency response. CP's apply supplementary training to each patient interaction while working collaboratively with health care providers and community partners to enrich the healthcare experience for our clients and their families.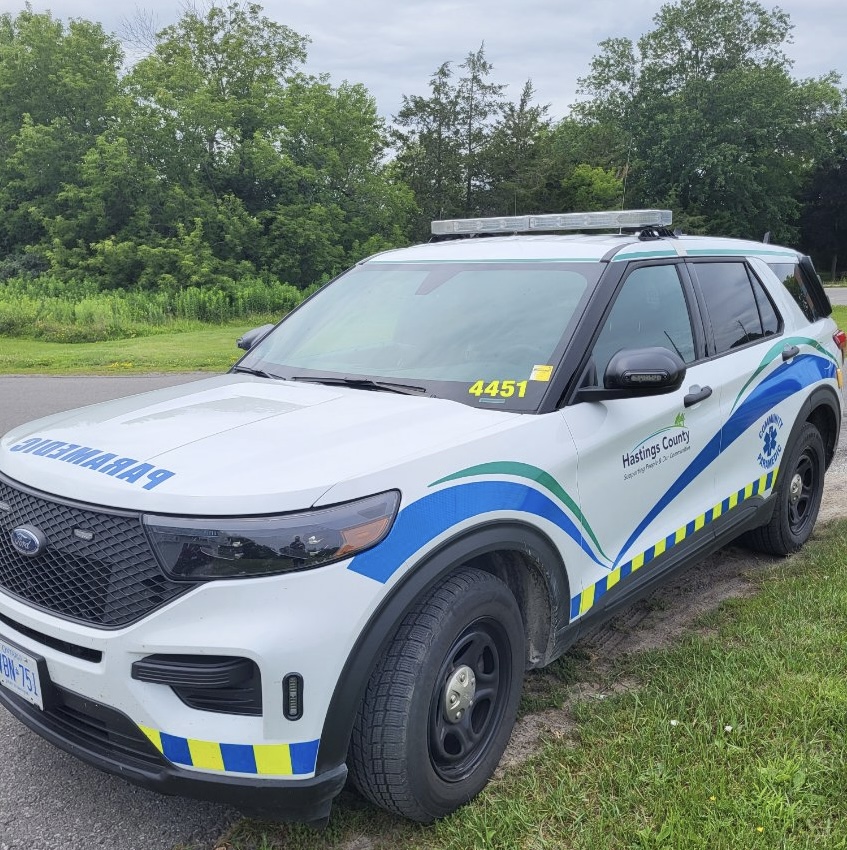 Goals of the program
Serving the needs of the community while reducing 911 calls

Reducing avoidable emergency department visits and hospital stays through preventative and responsive care, such as remote patient monitoring

Mitigating the illness or disease trajectory thereby supporting increased quality of life

Providing individuals, families and caregivers peace of mind while waiting for a long-term care bed or in choosing to delay the option for long-term care

Minimizing the waitlist growth and duration by providing alternative options for some individuals who wish to stay home longer with appropriate care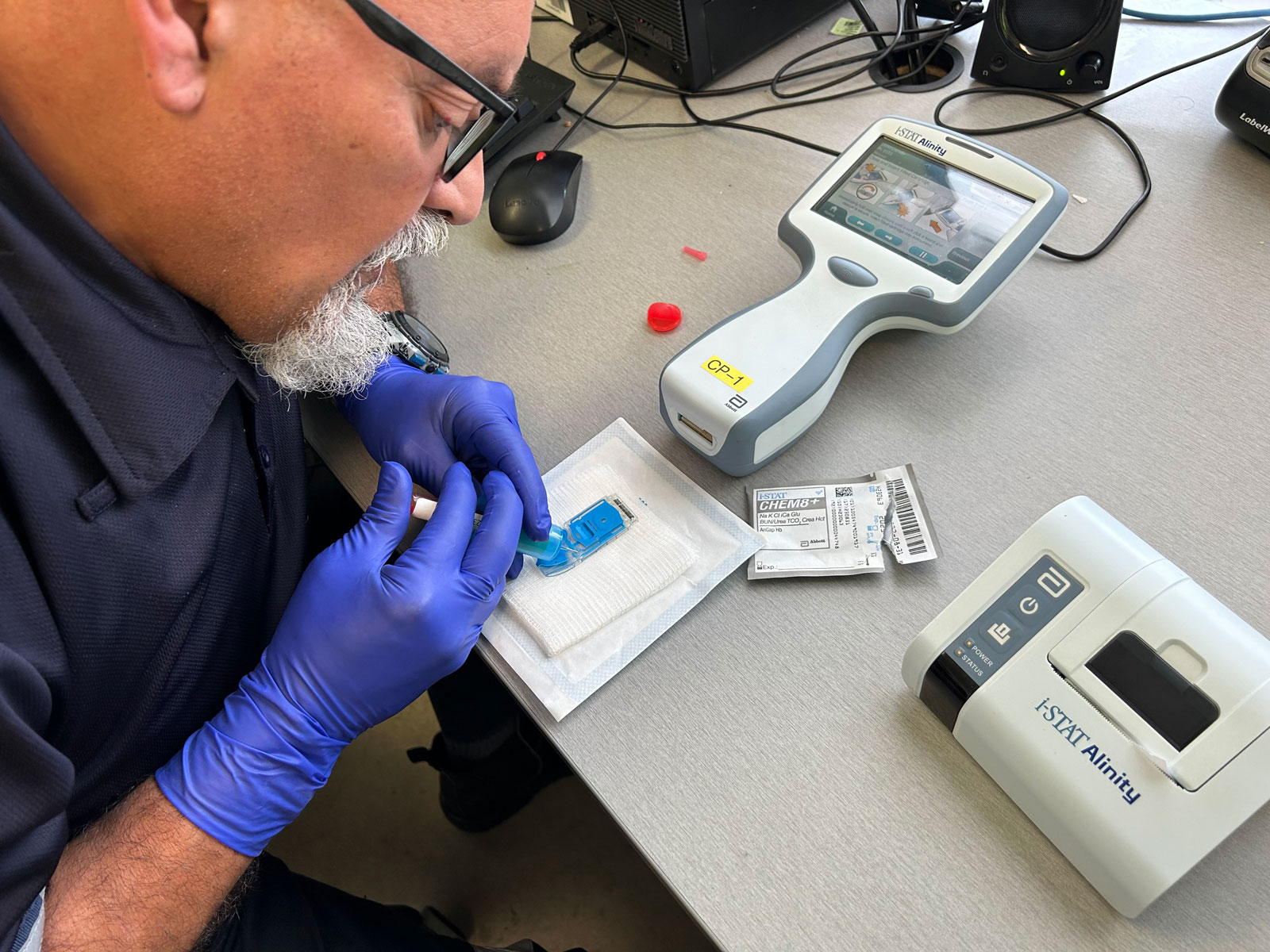 Community Paramedics can help with the management of the following:


Urinary Tract Infection Protocols

Intravenous and Fluid Therapy

In-home POC INR and blood draws

Chronic Obstructive Pulmonary Disease

Vaccines – COVID and Flu

Congestive Heart Failure

Wellness Checks

Palliative Care

Support 911 Diversion

Diabetes Mellitus
The program also has a remote patient monitoring component. This consists of blood pressure, pulse oximeter, glucometer, thermometer and SpO2 monitor. Alerts get send directly to the Community Paramedic Team.
Program Inquiries and General Information: (613) 966-1319 ext. 2289
Email: communityparamedic@hastingscounty.com
Referrals: www.communityparamedics.ca
Hastings-Quinte Paramedic Services provides the opportunity to take part in various special teams.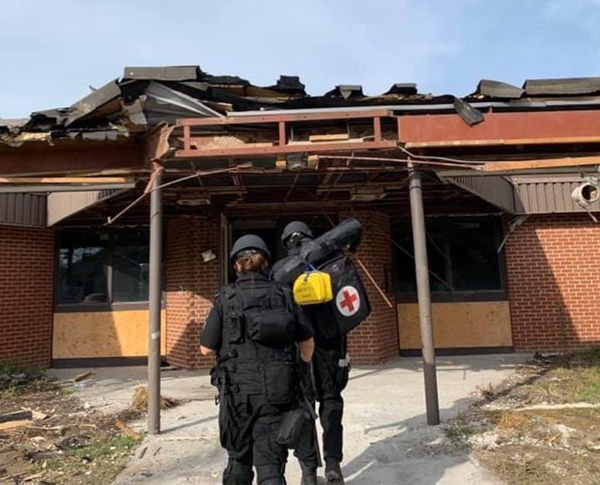 Emergency Response Team (ERT):
Select members of our paramedic team get to participate in ongoing training and work collaboratively with police services.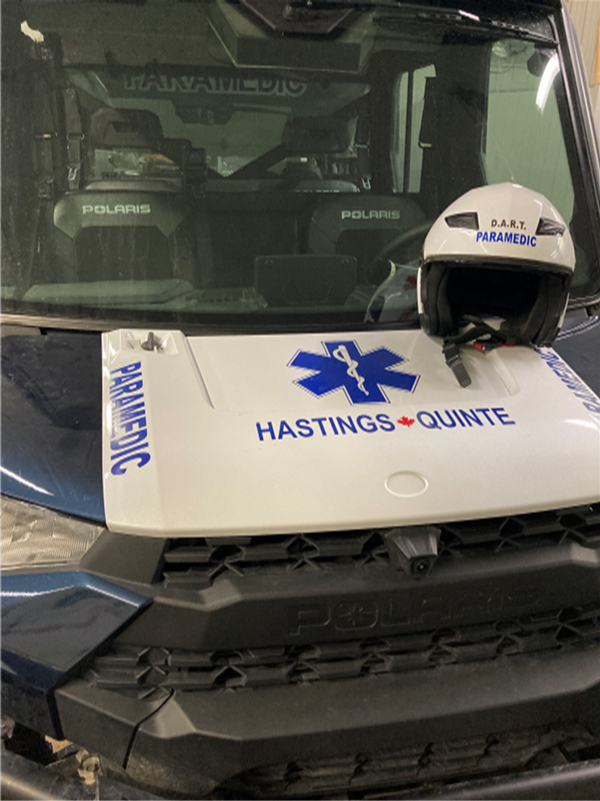 Difficult Access Response Team (D.A.R.T):
Select members of our paramedic team are fully certified operators of our UTV response unit. The UTV is deployed for difficult access as well as community events.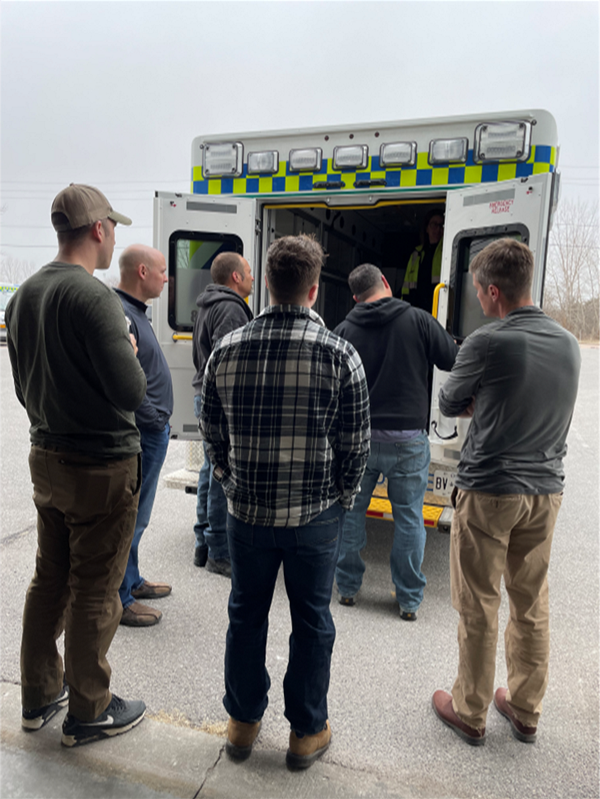 Paramedic Team Lead (PTL):
Select members of our paramedic team take over operational and support duties in the absence of the Platoon Superintendents.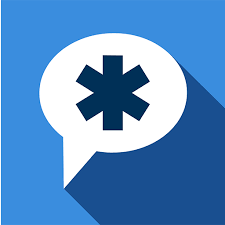 Peer Support Team:
Paramedics from each platoon along with part time members make up our peer support team. All team members receive special training in psychological first aid.
See what Paramedic Services is up to in the Hastings-Quinte region.
Event Coverage
Do you have a community or sporting event planned that requires Paramedic coverage?
Hastings-Quinte Paramedic services provide full medical coverage (subject to availability). The cost of an Ambulance along with Paramedic coverage is $258.76 per hour. If you are looking to book, or require more information contact accountspayablehqps@outlook.com.
Hastings-Quinte Paramedics also take pride in supporting our community through public relations and community events. If you would like to have Paramedics attend your event let us know! (subject to availability)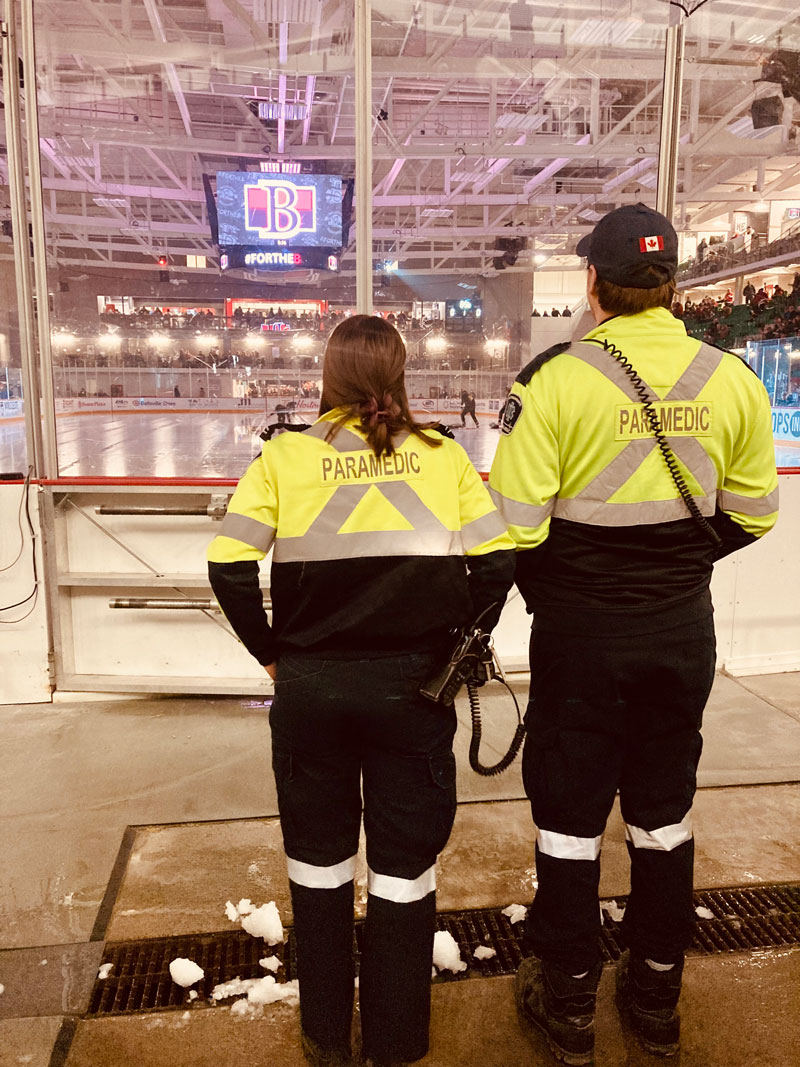 Personal Health Information
To obtain personal health records you can submit a Personal Health Information Request by following the link below:
Hastings County
Emergency Management
Emergency Preparedness Information
Frequently Asked Questions
The Province may provide financial assistance within a disaster area, to restore damaged public infrastructure and/or private property to pre-disaster condition, as per their disaster recovery programs. For residents, it is up to the Minister of Municipal Affairs and Housing to determine if the area affected is eligible for funding. You can read more about the Disaster Recovery Assistance for Ontarians program here.
There is a wealth of information available to help residents be more prepared for an emergency. It's important to know the hazards you may be exposed to, to plan how you will respond to those hazards, and to have emergency preparedness kits for your home, your pets, and your car. For more information on how to be prepared, you can check out our Emergency Preparedness Guide on this page, or visit Get Prepared Canada.
You can contact your local municipal office and speak to the Community Emergency Management Coordinator (CEMC) for more information about emergency preparedness in your town.