We help you


Develop skills to be wildly successful!
We offer free and confidential business coaching for entrepreneurs. Whether you are looking to turn your passion into a business or you are an established business owner looking to expand, we can help you! Our Small Business Coordinator will meet you at your location. To book a confidential meeting anywhere in Hastings County, contact Christine McLean.
If you would like to do some research on your own before you meet with Christine, visit our Business Resources page.
What to expect when working with our business coach:
✓ Email or call Christine to set up a time and location in your area to meet one-on-one
✓ Christine will bring a Business Brainstorm Kit with tools to help you launch or evolve your business to your first meeting
✓ Your meeting will end with a take-away for you to work on before you meet next
✓ Contact Christine once you have completed your take-away to set up your next meeting
✓ Wash, rinse, repeat!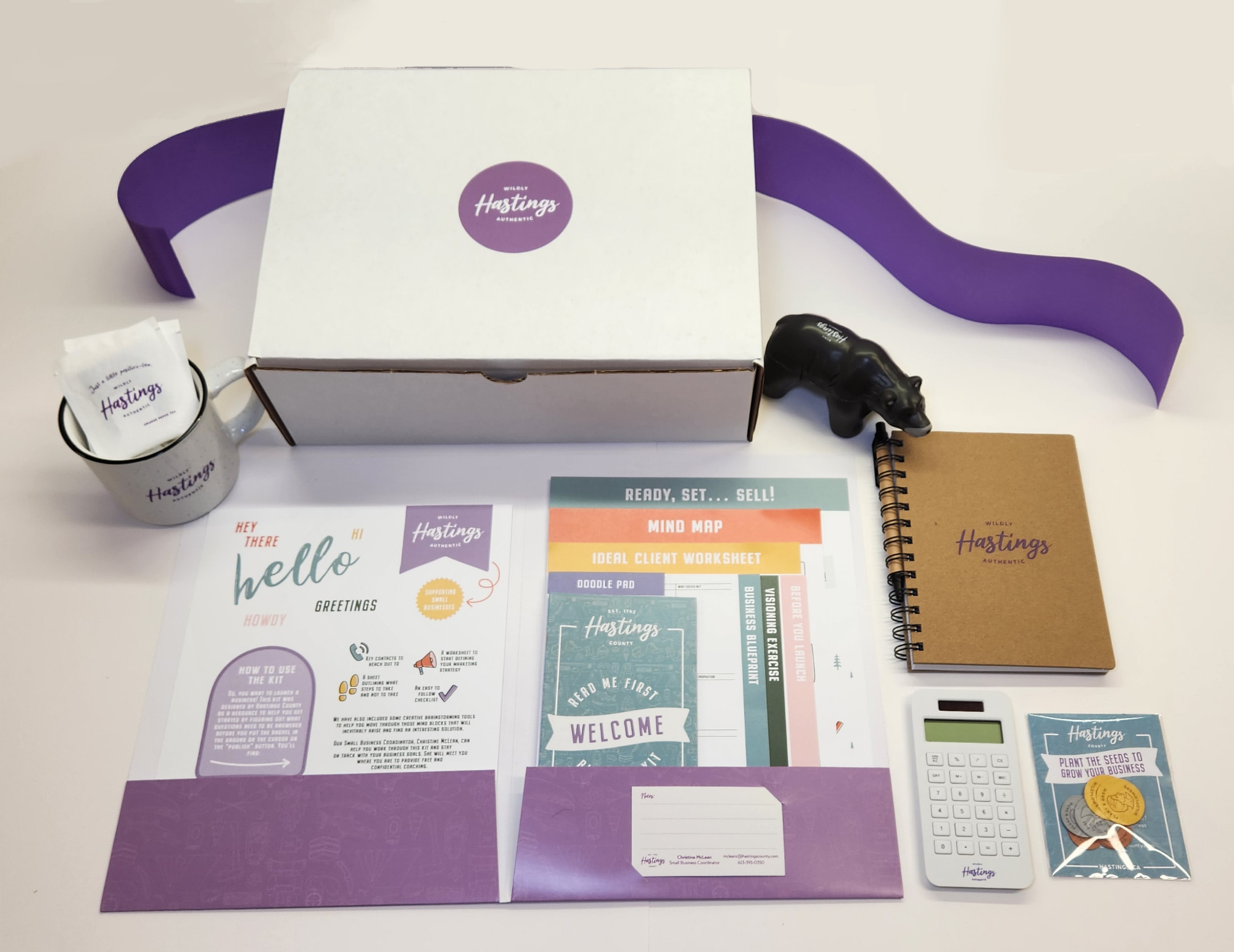 Frequently asked questions
Definitely! They will sit down with you to get clarity on your ideas and where you're currently at in the process, even if you're just getting started. They can help you figure out what you need to take the next step and connect you with the right support for both short- and long-term success.
We recognize the importance of keeping your information safe. Your conversations with the Small Business Coordinator are strictly confidential. The only details shared beyond your one-on-one conversations are with the Resource Team for additional support and include the type of business, municipality, and the type of support you are looking for.
The Resource Team is a group of individuals from throughout Hastings County that come together in support of local businesses. They are business owners and residents of all ages and various professional backgrounds. While the Small Business Coordinator has many contacts to share, there may be others in the community that are the perfect connection for a business owner; the Resource Team can be the link.
The Small Business Coordinator role is funded by Hastings County with the aim of supporting local businesses in starting and evolving their business in a way that leads to sustainable success. We believe that collaboration is the key to this kind of success and keeps us wildly authentic as a collective.
No. Their role is to help you gain clarity on how you want your business to unfold, but you are the expert. They will never tell you what you should do with your business or how you should do it.
They certainly can! They work with all types of local businesses and organizations, so they have a large network they can connect you with depending on your needs. They also work with a Resource Team comprised of representatives from throughout Hastings County that help support with additional connections.
Yes! Every stage of a business is important; they can help you keep this transition as smooth as possible by working with you to make sure you've considered all the necessary actions and decisions.
Contact Christine for free and confidential business coaching.
Looking for land, a building or a business for sale?