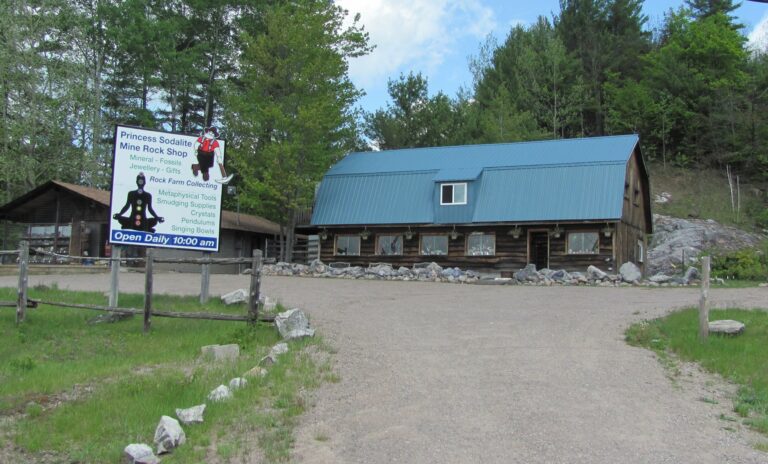 Princess Sodalite Mine
31241 Hwy 28 East, Bancroft, ON K0L 1C0
The Princess Sodalite Mine Rock Shop has been a unique shopping experience to all visiting Canada's Mineral Capital, Bancroft for many years. The ever changing selection of beginner to museum quality local and world wide minerals along with the expanding selection of fossil specimens available keep collectors returning annually to add to their collections. The mine continues to produce an abundance of Sodalite in all quantities from collector specimens to large garden pieces.
The Rock Farm, a must visit for collectors young and old, has new crops added this season to give collectors new pickings. What's new ...well that's the fun part, you have to visit to see for yourself.
What is the Rock Farm?

We seed the Rock Farm constantly. At any given time there are approximately 75-100 different varieties of rocks, minerals and fossils. All ages are permitted, however anyone under the age of 16 must be accompanied by an adult.
It's free to go to the rock farm once you sign our liability form; you pay $2.00 per pound for anything you want to take away with you.